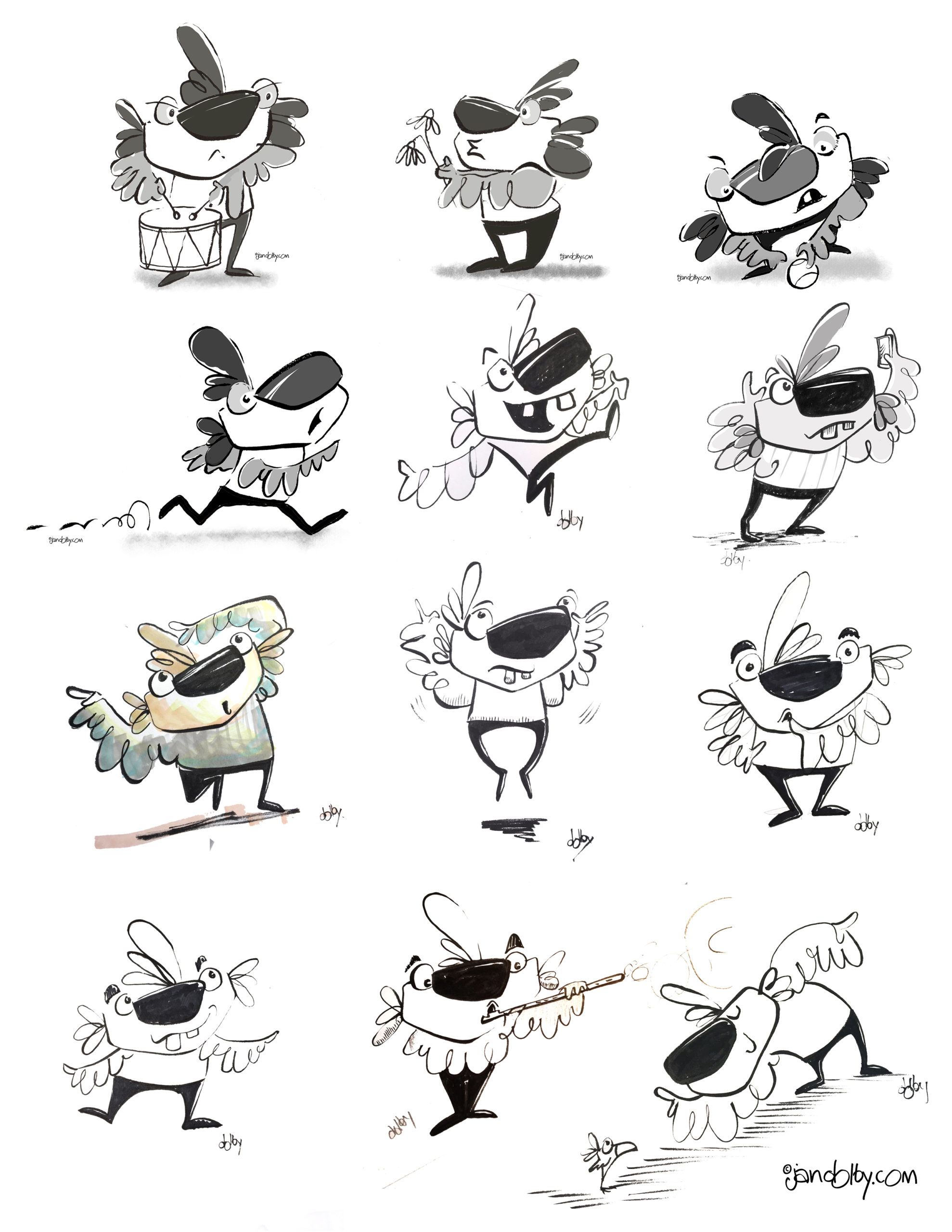 I used #inktober to develop my Crunch character. I think it worked.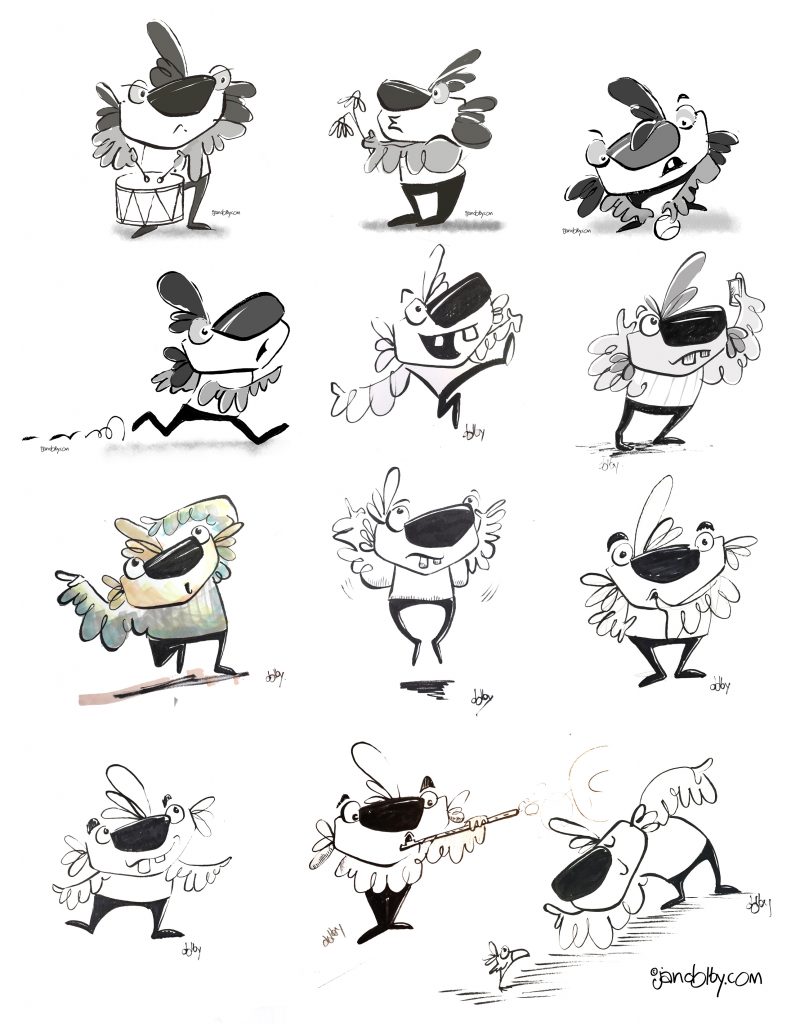 I created many birds this past February as a personal drawing challenge. Now they can be enjoyed by others in 2017.   They may branch out to home decor pillows as well.
Since I illustrated my bird collection in February of this year, I have been wondering what to create with all the colourful images. So… a 2017 calendar seemed to fit. I will be taking pre-orders starting in October and selling the calendars at Beyond Craft Show and Sale 2016 in November.