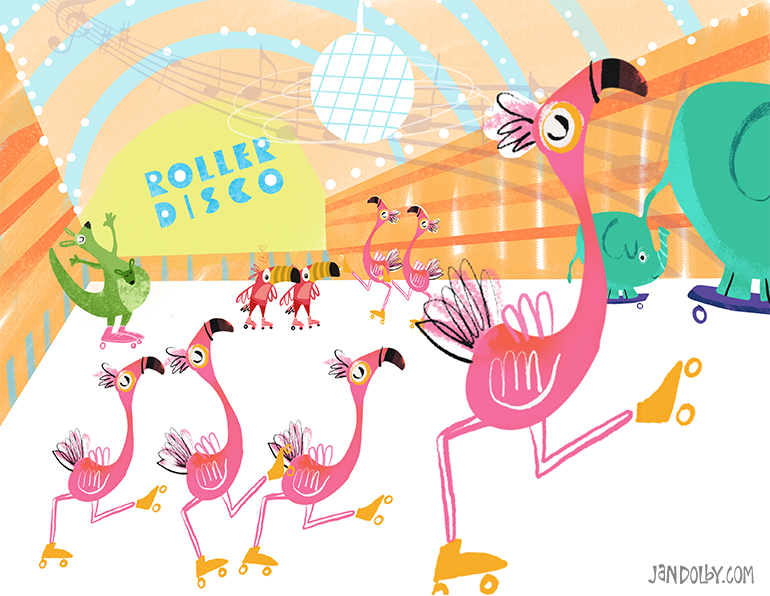 Disco Roller Skating Animals
Disco roller skating animals is a blast from the past. Oh back in the 80s, every Friday night was roller skating with the gang. I guess these are my friends and a few stangers we skated with back in the day. Illustration created with watercolour scans and Photoshop.
See more of Jan's work at Illustrators for Hire. 
See more animals dancing here.