Find Jan at these sites too! Click on these links to see new work by children's illustrator Jan Dolby. Illustrators for Hire SCBWI Children's Illustrators
Illustrations from early reader Willa the Werewolf releasing Spring 2023 by Michele McAvoy, Blue Bronco Books Jr.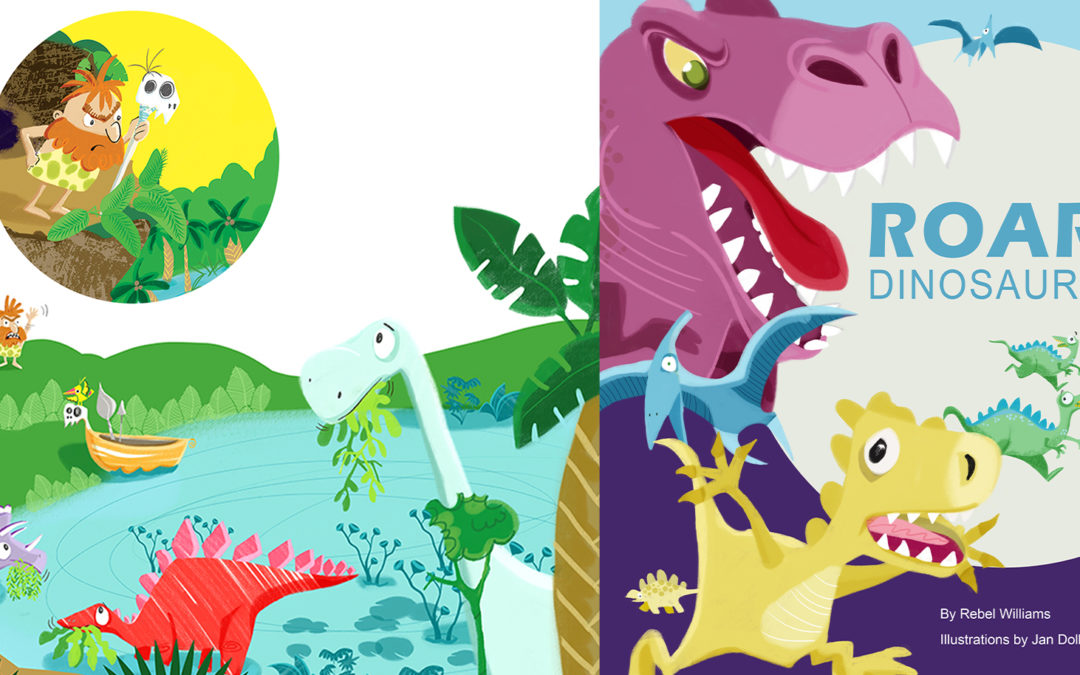 Roar! Dinosaur! is a collection of story, song and poetry tailored to support children ages 5-7 to build their reading skills. Illustrations were created using Photoshop with chalk like brushes.