Illustrations from early reader Willa the Werewolf releasing Spring 2023 by Michele McAvoy, Blue Bronco Books Jr.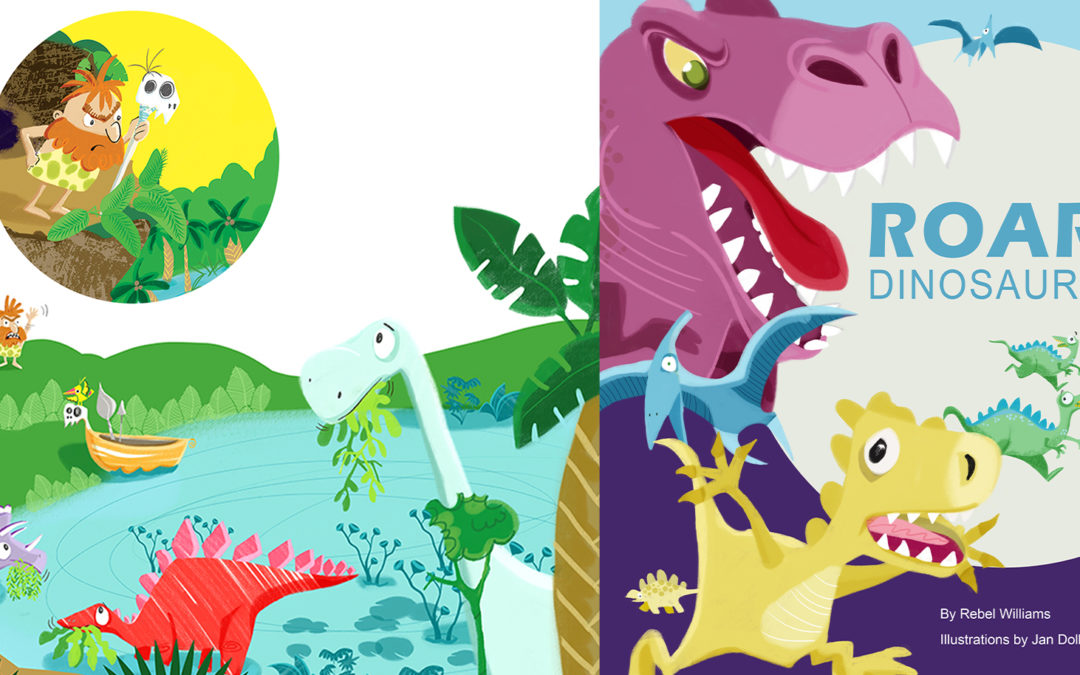 Roar! Dinosaur! is a collection of story, song and poetry tailored to support children ages 5-7 to build their reading skills. Illustrations were created using Photoshop with chalk like brushes.
It was a pleasure to work with Michele McAvoy and Little Press Publishing on this upcoming publication.  I can't wait for you to read it!